The Motherhooding
We were just settling into our new surroundings after our fifth move in the less then three years since we'd been married, when I found out I was pregnant.
Life since graduating with my art degree had been fairly intense. Pregnancy helped me let go of a lot of things I didn't realize were cluttering my brain, and re-prioritize. I was at a transition point that made me extra grateful to focus my energy on nurturing myself, my marriage, and my baby, and organizing all our worldly possessions.
Aaron and I had so much fun nesting together. He was completely with me during every step of the process. He cleaned everything I obsessed over and made sure I ate super-healthy, tasty food. We were dealing with some intense personal stuff at the same time, so his care meant the world to me.
I was so nervous about who this new person would be. If we would connect and bond quickly or if it would take awhile. I have a journal I kept with all my hopes and fears. It's so funny how quickly this being growing inside me changed from a stranger poking my belly, to someone I just knew.
I just knew her.
These are the first photos I tried to take after 36 hours of labor. VIsion can actually change throughout pregnancy and while you are lactating, and mine certainly did. A few months postpartum I looked back and realized how off my shots were. I lost my ability to shoot manually for a few weeks, and set my camera to automatic and prayed for clear results. I got a lot of bad ones, but here area few favorites.
When she was about two weeks old, I felt like my photography brain finally woke back up, and I started playing.
Taking care of a newborn is overwhelming: the euphoria of this new tiny love, plus the exhaustion of all the ways your body has changed, plus poopy diapers and spit up. Carving out small bits of time in the sun together with her and my camera made everything seem idyllic regardless of the moments I spent crying in the shower trying to get all the spit-up out of my hair.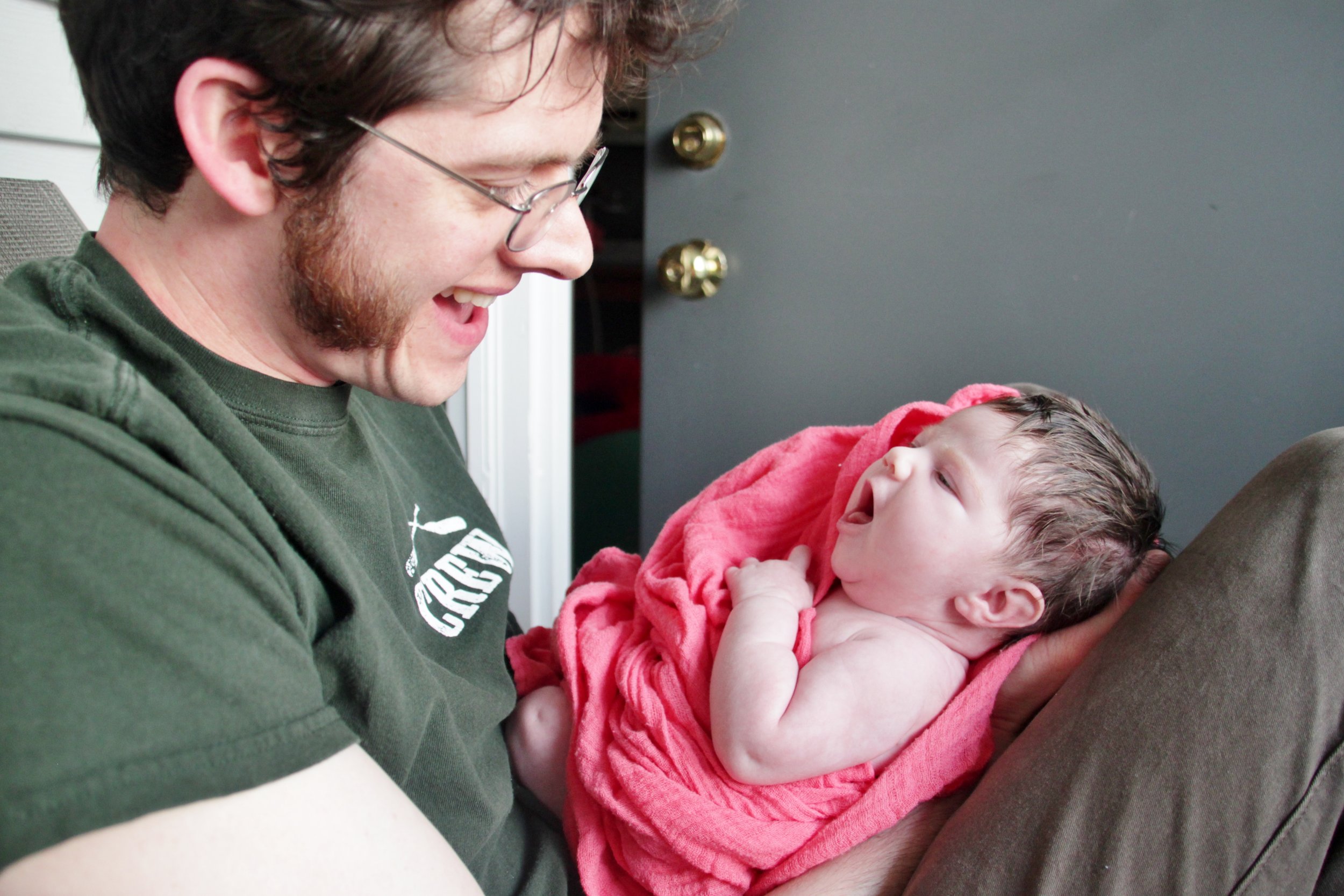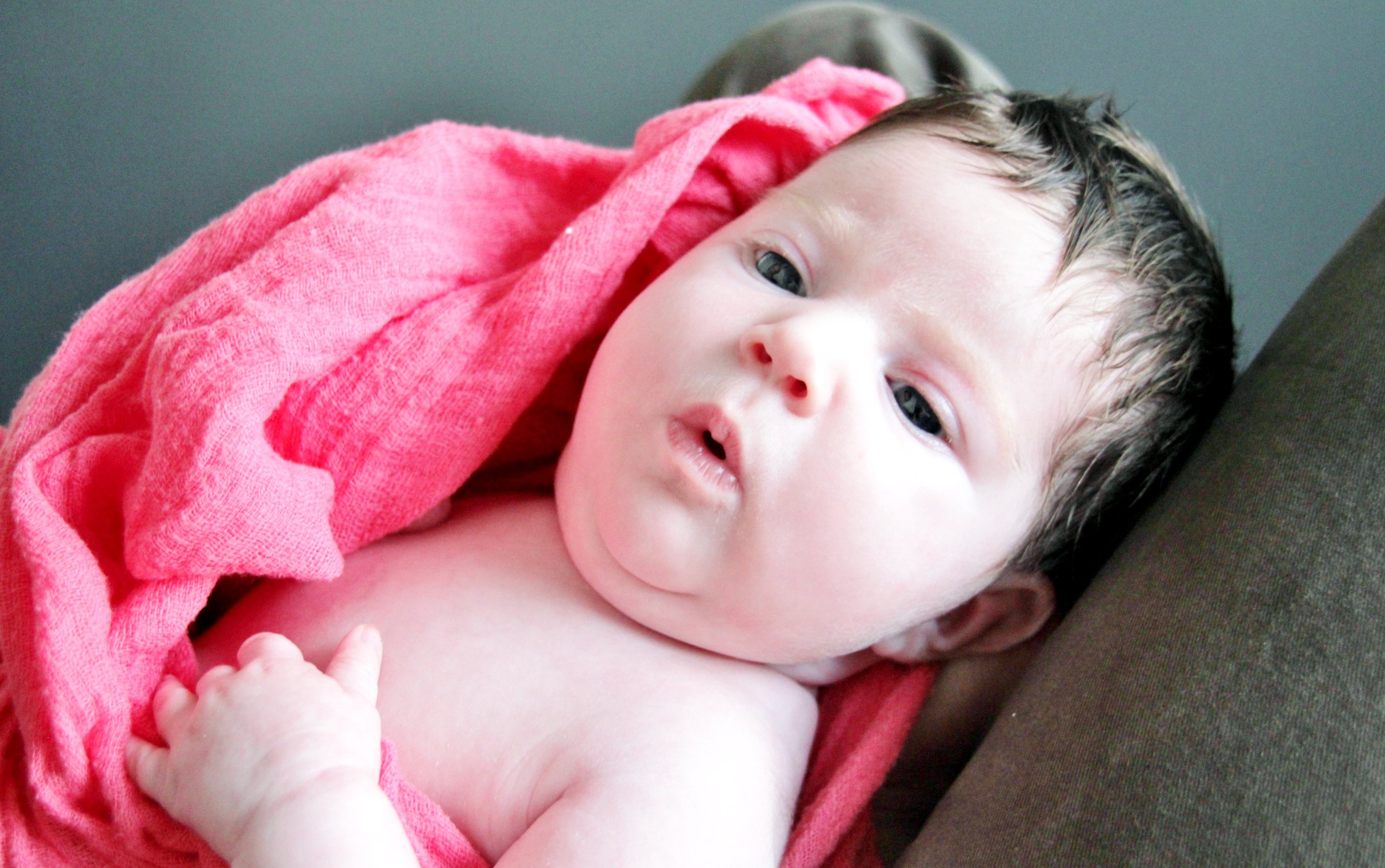 The above shots were taken while Aunt Catie (your fearless zine editor) was cooking for us inside. She came out to meet her goddaughter over her anniversary weekend and cooked us all the food. The first time she held her she exclaimed "She's like a little chicken!" She also helped me finally sign up for instagram, and we watched all of the BBC's Miranda, so it was a really productive weekend.
By the time she reached two months, I was almost back in my groove.
Here's our first trip to Grandma and Grandpa's! Lots of swimming in the pool. (Thanks to my sister, Joannah Lodico, for taking the shots of me here and in the above birth photos.) This felt like the turning point. I could tell my camera what to do again, and it actually did it.
This selfie set with my DSLR felt like a graduation. I went outside alone with my kid, no one spit up on anyone else, I took photos, no one cried, they turned out well. Shortly after this, I shot my first post-baby wedding.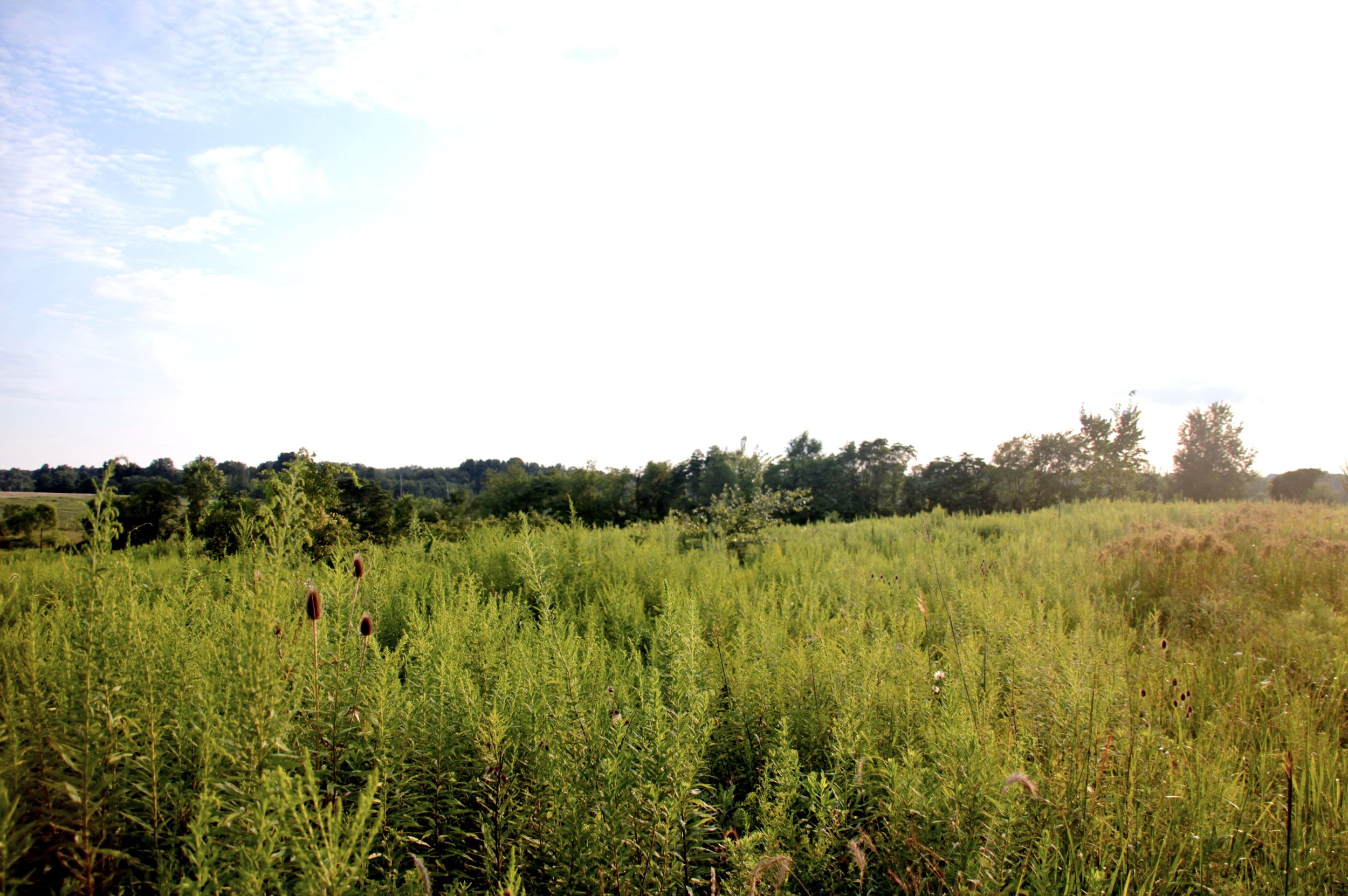 Becoming a Mom was, of course, a huge transition. But I learned to budget my time more wisely, stopped obsessing over things I couldn't fix, got faster at editing, and because I had my camera with me more, took more pictures of everything. The way I run my business is smarter and my creativity has taken on a new joy and intensity. I didn't anticipate any of those bonuses, and I'm incredibly grateful for all of them, but especially the relationship with my daughter and her budding love of photography.